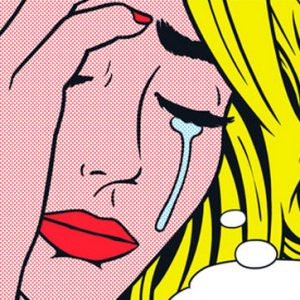 After posting the first challenge for SewMyStash2017 (read HERE), there was a lot of enthusiasm! But, there certainly was some hesitation and anxiety about committing to using those beauties. So, I thought an encouraging blog post was needed!
First: Don't think of it as cutting up, screwing up, or ruining your most treasured fabric! You need to think about how awesome it will be to enjoy them in a new form… including how nice it will be for others to enjoy them, too! You are a great sewist! You like your work, others like your work… there are not many projects that you made that turned out to be total shit. Seriously. So, lets look at some great ways to decide what you're going to make.
Pinteresting… One of the first things I do when I need ideas is to search Pinterest. If I have fabric I want to use (in MY case I plan to cut up my precious Heather Ross fabrics) I begin my searching there with keywords like "heather ross, briar rose, quilt, bag, etc". If you haven't done this, try it! You might be surprised how many results you get!
Pocket Friends! The Instagram community is so very awesome and supportive! Talk to your followers and get ideas from them! You can also search the hashtags of your fabric you intend to use and see what others have made. Same as the keywords in Pinterest, try different hashtags to maximize your inspiration!
Go To Your Library! I'm talking about your […]