Only 6 more months until Christmas!!! Yay!! The concept of "Christmas in July" is not a new one, especially in the crafting/sewing world. I love Christmas time and really wanted to get SewMyStash2015 involved in this concept, though I did alter it slightly so that its more friendly to those who celebrate Hanukkah, Kwanza and the Winter Solstice.
This challenge will be about using up those holiday fabrics, or making those holiday themed patterns as well as handmade gifts to give! Rules below!
Anything holiday! Fabric, pattern, gifts for others… make anything you want!
75% stash, approximately
Every finished item is an entry to the giveaway (multiple small items count as one. like stocking stuffers of ornaments, etc)
Completed (basically) by July 31st (Harry Potter's birthday!… ahem)
Spread the word! I'm not going to require that you post or blog about it, but if you get a chance, spread the word! Its always more fun the more people doing it!
That's it! All you have to do now is decide what to make! I'm hoping to use ALL of my Cherry Christmas fabric by Aneela Hoey.
I would really love to make a tree skirt using this free pattern from Amy Butler. I want to try and include my wedding veil as trim! Its the only piece from my wedding day that I kept and I have been trying to think of what to do with it for years. I hope it works out! **Side note: I love the way this blogger used pre-quilted fabric from Jo Anns instead of wool!
  (image from Amy Butler Design)
I also would love to make a Christmas quilt. I recently saw some patchwork that looked like a bunch of little wreaths! Seems simple enough to get done in a realistic time frame and is a good way to showcase my adorable fabric! I cant resist Amy Smart's little trees either! Squeeeeeee!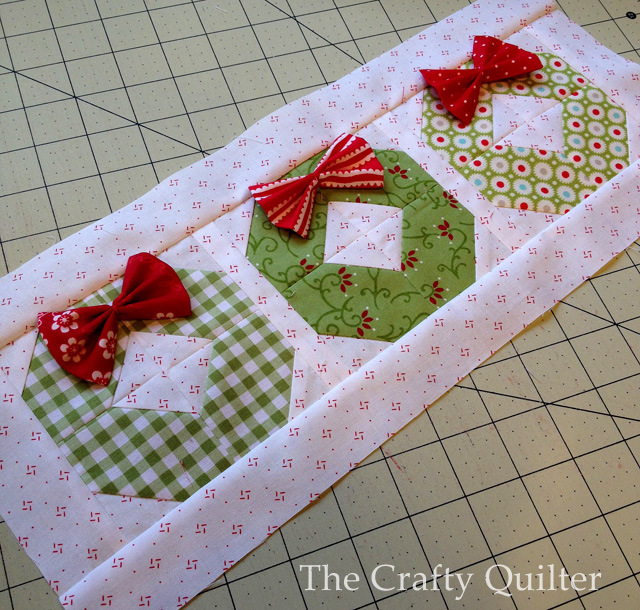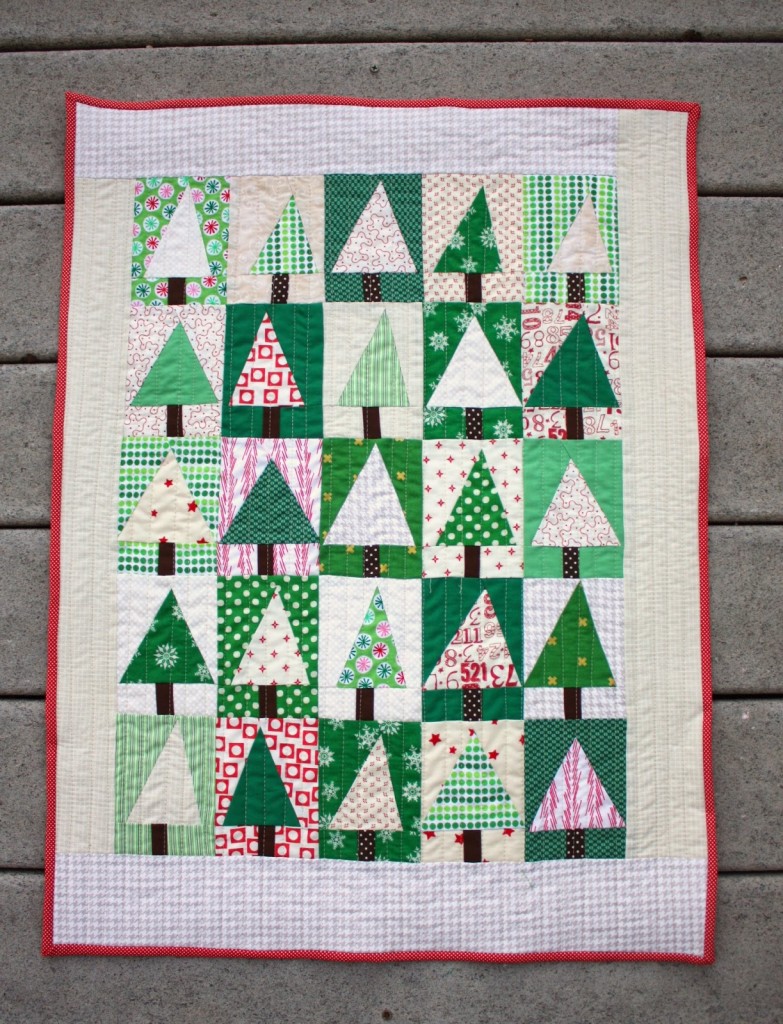 And 2 star pillow covers… if I can swing it! Hmm… this challenge might have to extend into August, lol!
What do YOU want to make!!?? P.S.- I have a blog post for quilted stockings that I wrote 2 years ago if you need one. It's a tutorial/tips but looking back I think I would do a quilt-as-you-go method 🙂
Loading InLinkz ...
Get working! And check back soon for the giveaway items announcement!
Leasa