I had so much fun making stockings for our family of 3 that I wanted to share it with you… now that Christmas has passed, lol. Better late than never!
Mostly I used this tutorial from the Moda Bake Shop site and this photo I saw on Flickr. I'm really only going to share what I did differently and any tips I think would be useful.
First I used our existing stockings to make a pattern piece out of a paper grocery bag instead of the template they provide. I traced it with some space all the way around. I didn't fuss to make it perfect.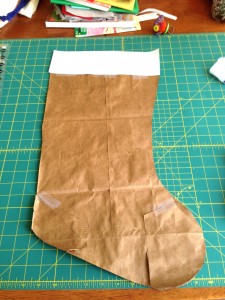 Then I cut my strips from the Cherry Christmas collection by Aneela Hoey along with some coordinating fabrics. I didn't fuss about what thickness. The tutorial didn't really explain the best approach to get the diagonal strips, so I thought I would share how I decided to do it:
I laid them all out straight at first to get my pattern down. Once decided, I laid them on top of each other into diagonals, alternating, so they become wedges. For ease, I used my water fabric pen and traced the edges of each strip onto the strip below it (this tells me what angle to cut that wedge in order to match up with the ones next to it). Using that drawn line, I trimmed the strips to a 1/4″ seam allowance. So now, they are wedge shaped. Make sure that the fabric always overlaps the strip below it by at least 1/4″ because of your seam allowance. Line up the raw edges and sew them all together. Press it all out beautifully.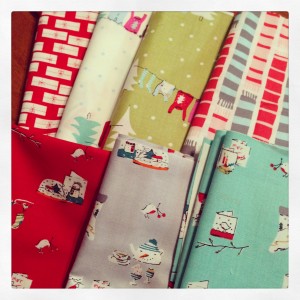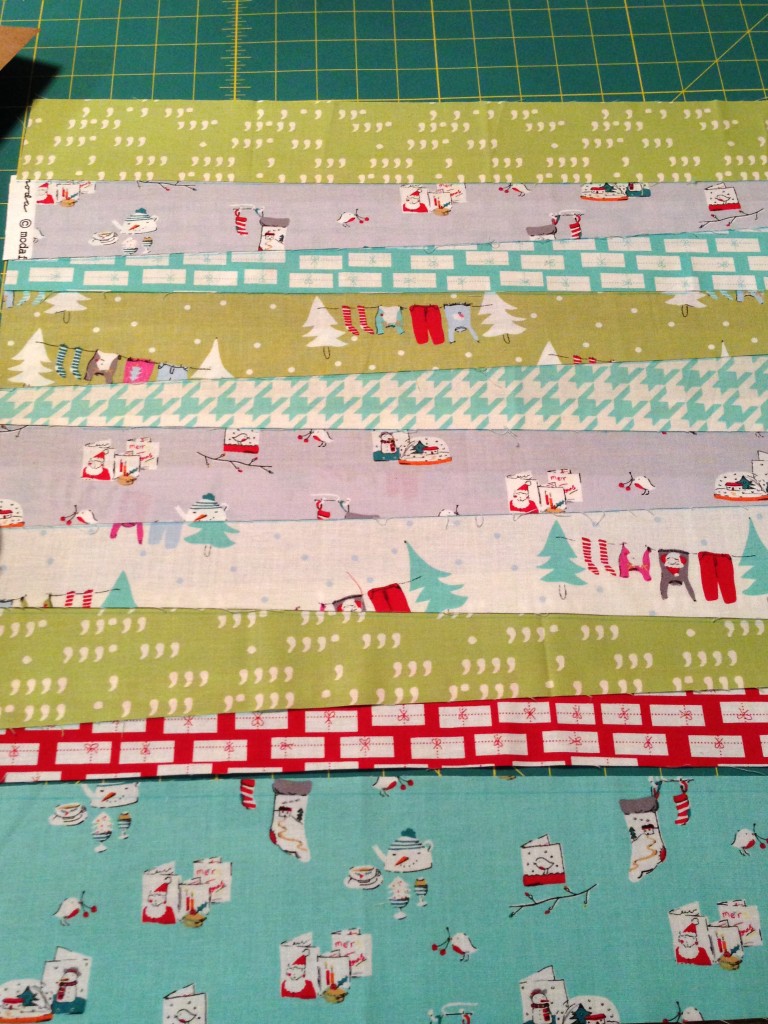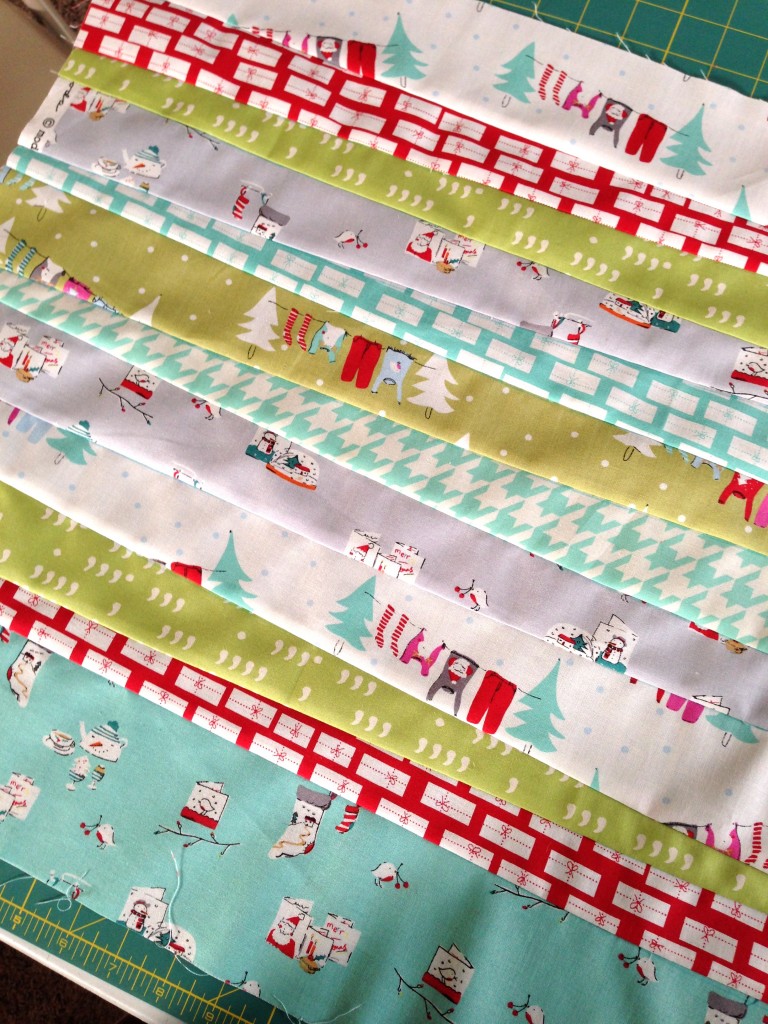 I continued to follow the tutorial, with the exception that I made my stocking quilt top only big enough for 1 stocking because I wanted each one to be different. I did 1/4″ straight line quilting on both sides of ea seam. *note that you are quilting without a back piece. The photos below are close up of my scraps showing the quilting because I didn't take a photo of the quilt top before I cut out the pattern. Whoops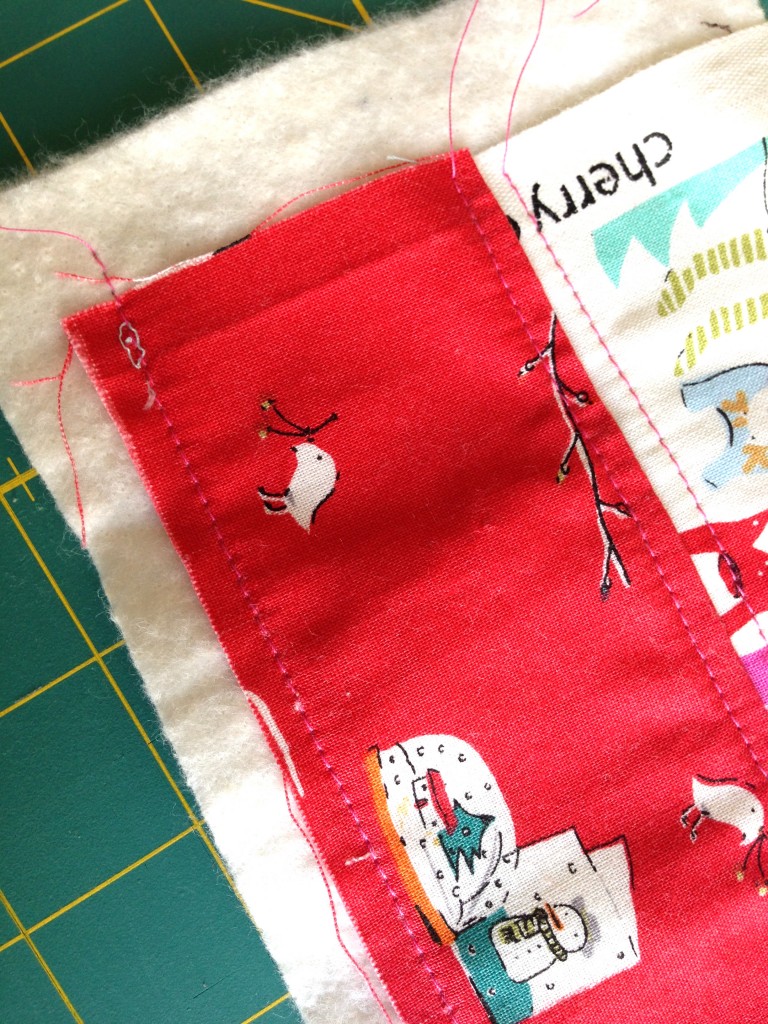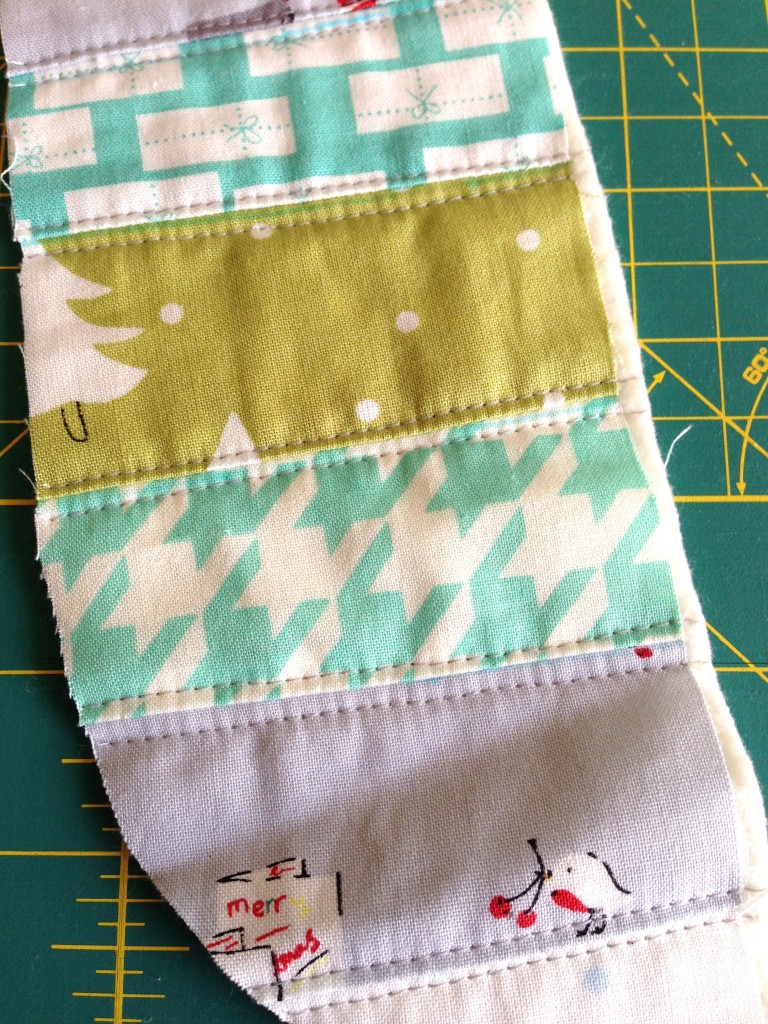 (I forgot to take a photo of the paper bag template on top of the quilted stocking piece. Sorry!)
Next I cut out my inside lining pieces as described in the tutorial. The only thing I did different was that I wanted half of my lining to be the same as the cuff so that it flowed together. I sewed some of the cuff fabric to the top of my lining piece and then used the paper bag template to cut the shape out. I hope that made sense.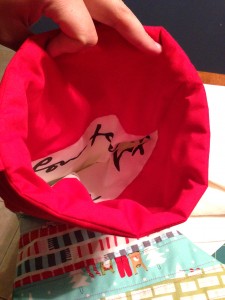 For the cuff, I cut the same height the tutorial says, but for the length I measured my own stocking piece and added about an inch so it wasn't going to be too snug against the stocking. My stockings were kinda bog so my cuff measurement was about 7″x 21″ to go all the way around. For the remainder of the project, I just followed the tutorial! Enjoy the photos below of my finished stockings, including Levi's which I did as a 9 patch instead of diagonals.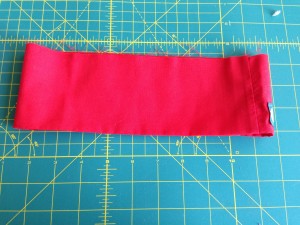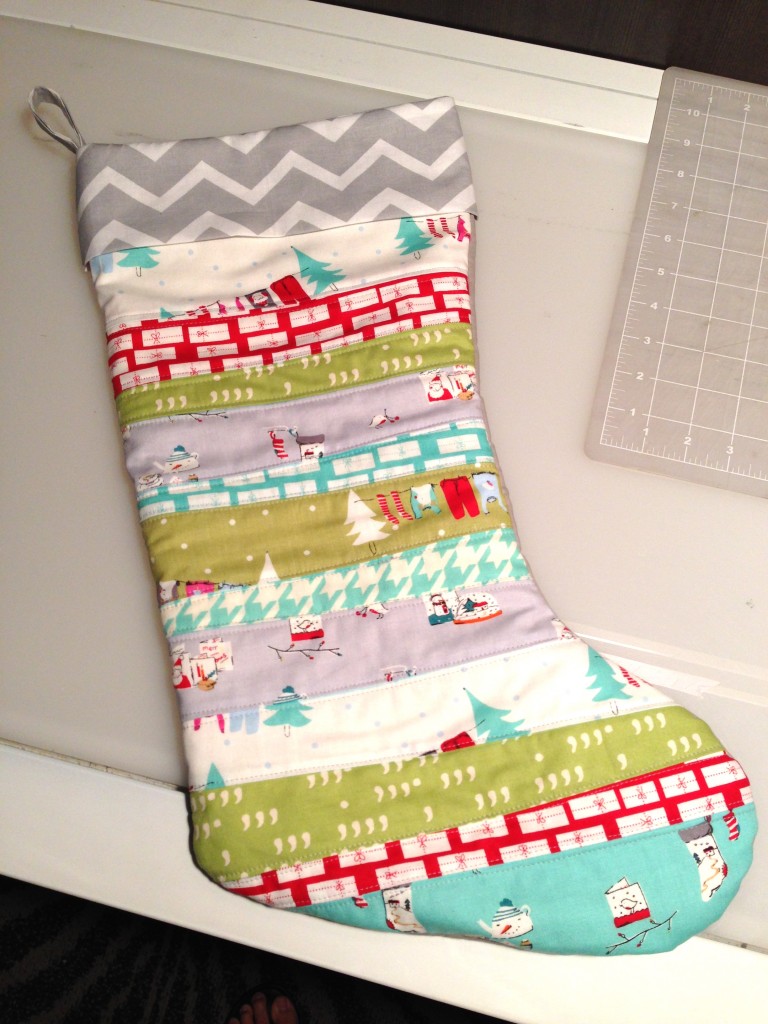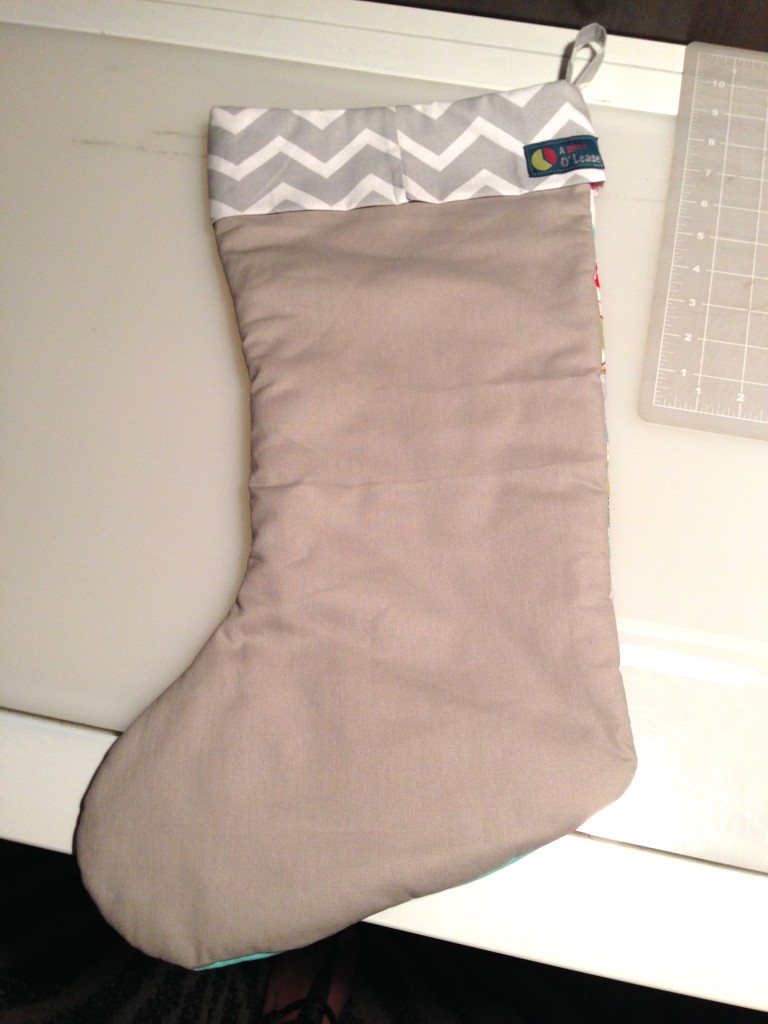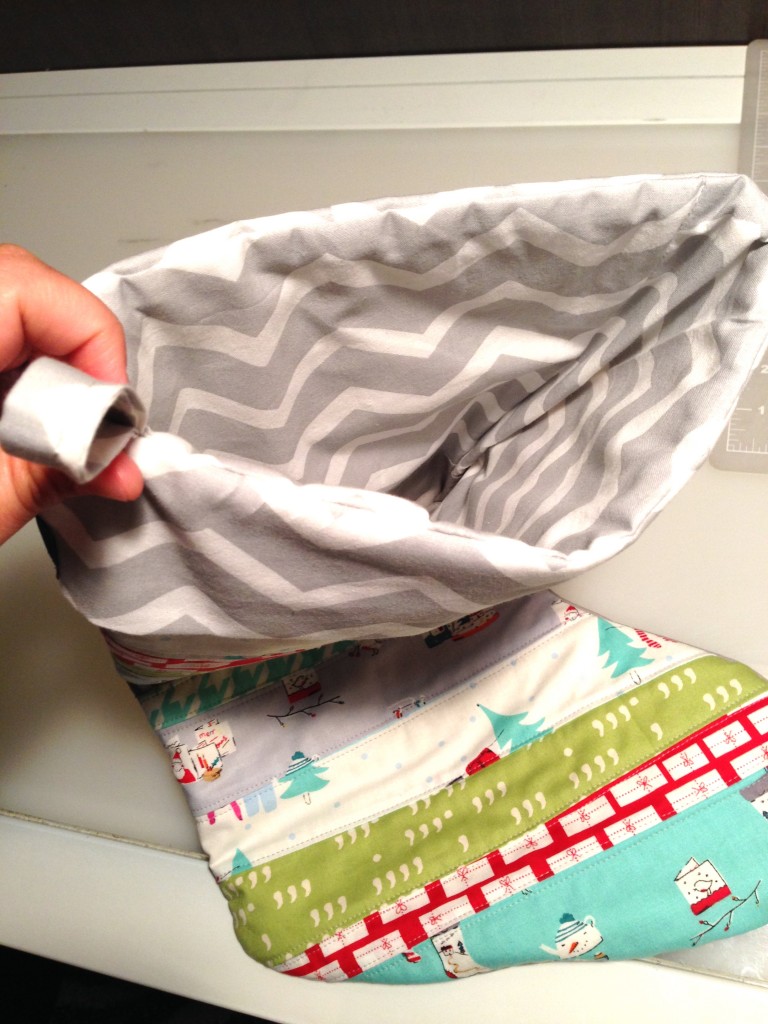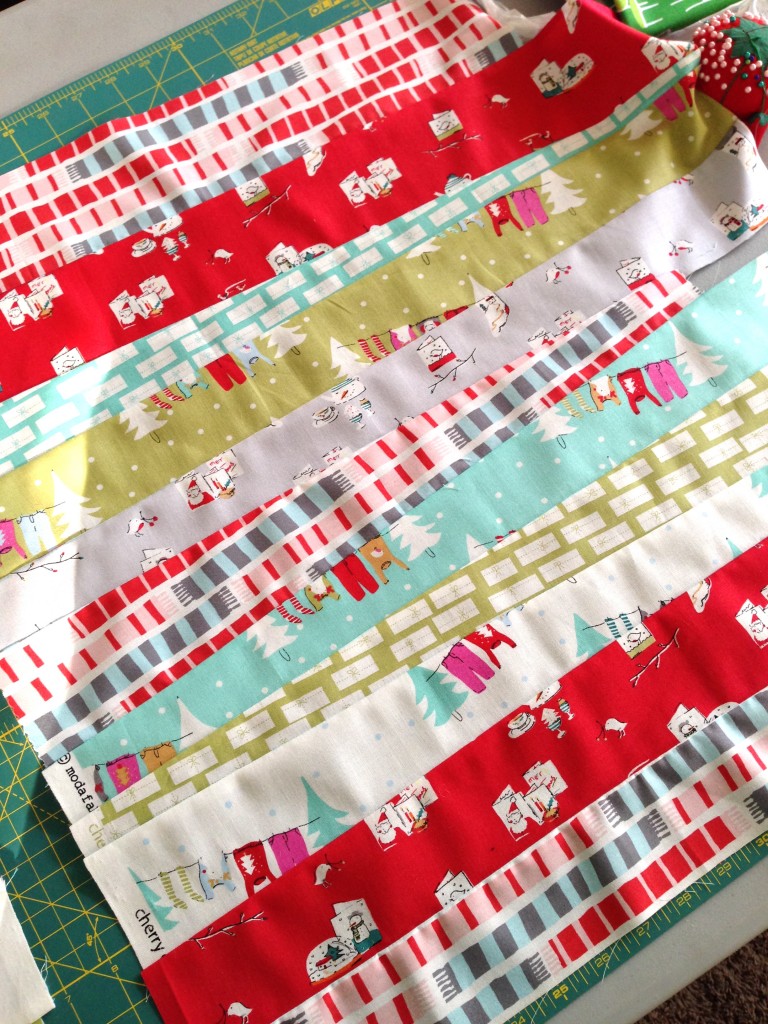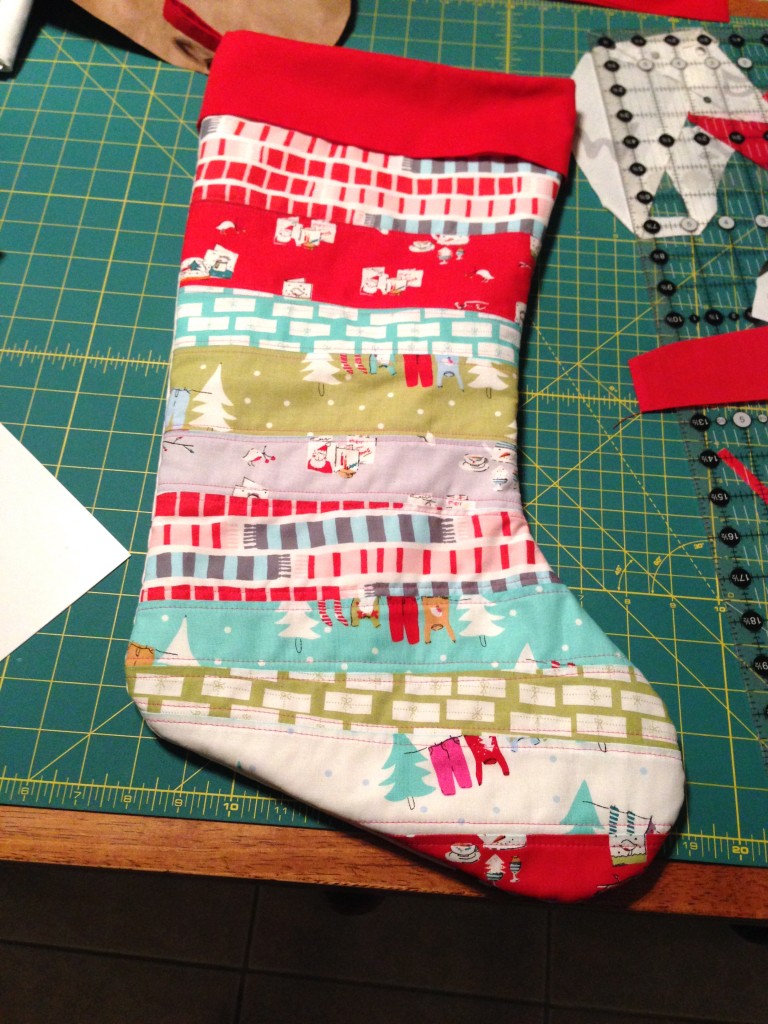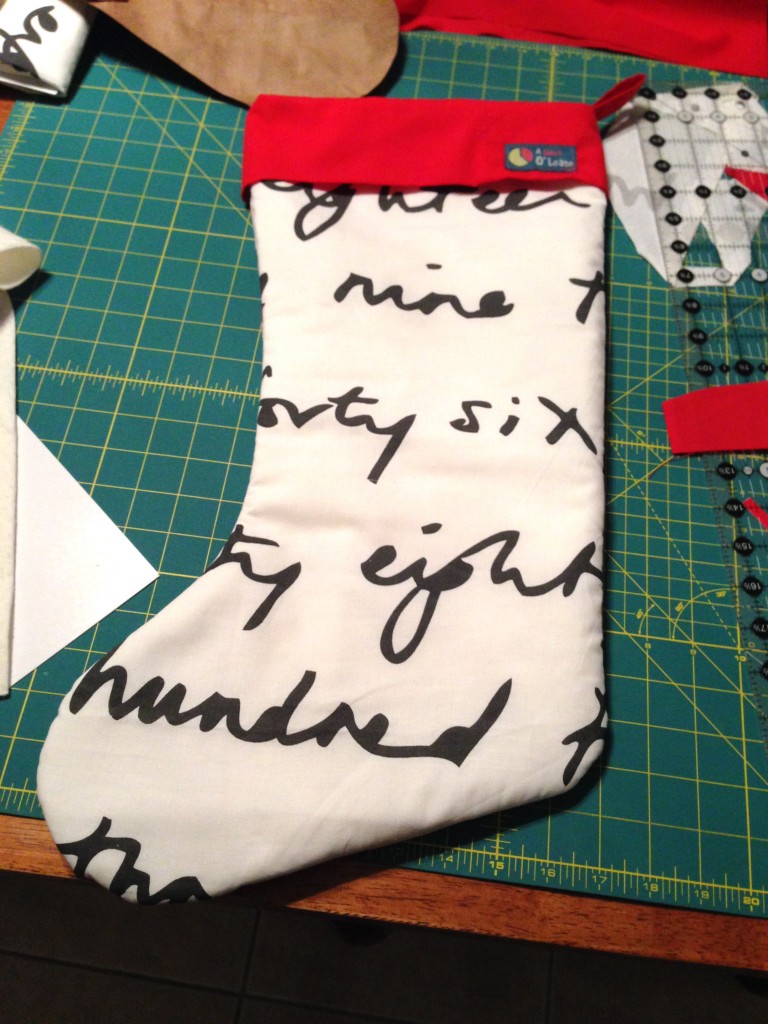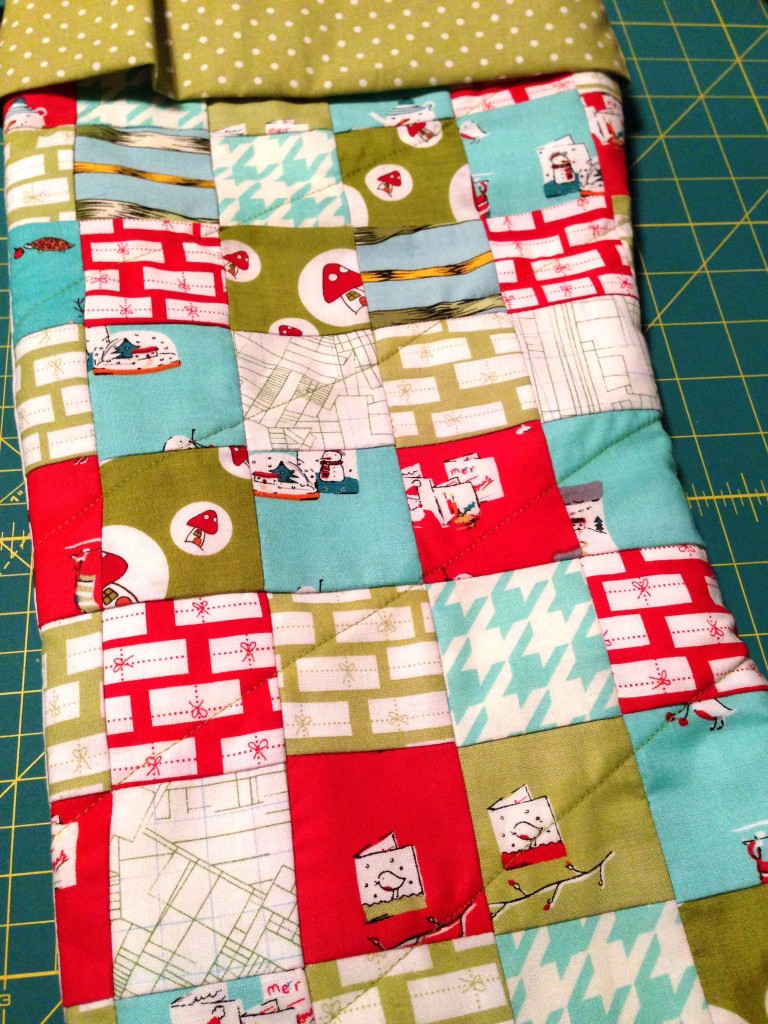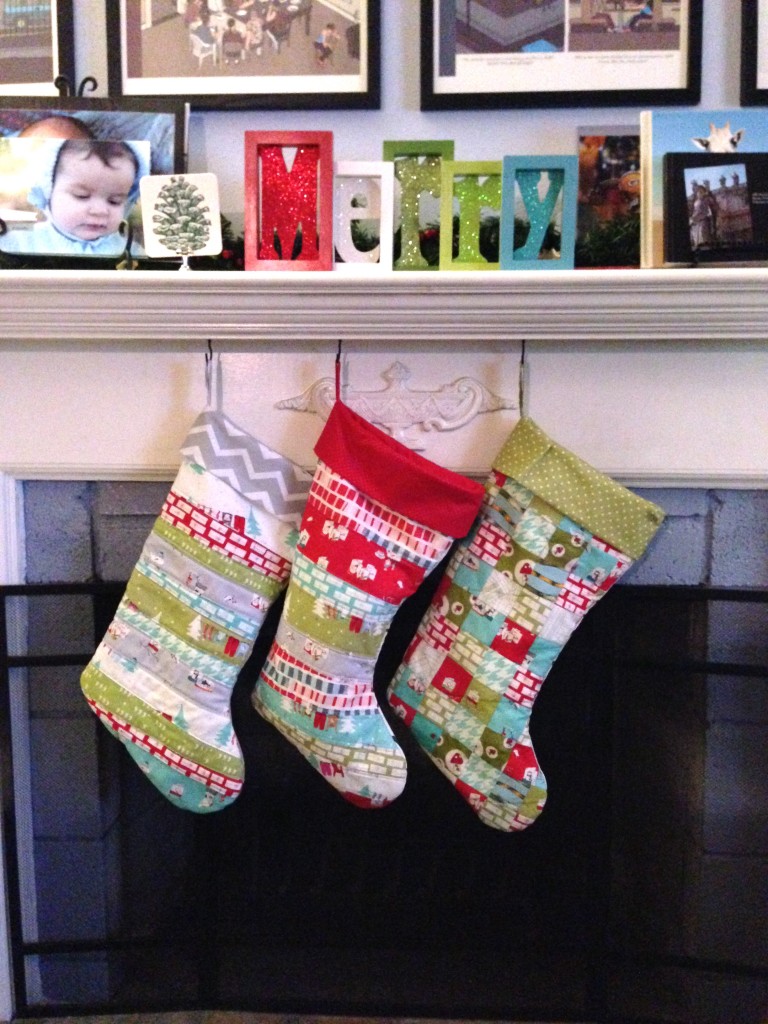 I hope you enjoyed the linked tutorial with my additional tips! Good luck with your stockings!
Leasa