Honesty. I don't really remember what my goals for 2013 were, except I know it included eating healthier. I am really happy that most of the year I made a lot of conscious choices about my eating and exercise habits, with some success! I feel much better when I am on top of it, I started taking Metformin again, and I participated in the "Game On" diet challenge with coworkers 3 times! I lost about 12 lbs total last year… and I hope I didn't eat it back on from Halloween to the end of 2013, LOL.
I decided pretty quickly on what I wanted to try and accomplish this year. I'm mostly going to partake in a "Finish It 2014" type of goal. Finish It goals are exactly what they sound like. Things that are partway along and perhaps forgotten about or take up valuable shelf space (all of the above for me). It also includes those nagging projects you just keep meaning to do! I hope I didn't over-do my Finish It goals. here they are!
1. The Mid-Century Modern Quilt! -this is for a client and I intend to finish it around the end of January. Its impromptu piecing project and its really intimidating me. But, I think I just really need to START piecing, and then it will roll right along. Keep an eye on my Instagram feed to see my progress over the next 4-ish weeks!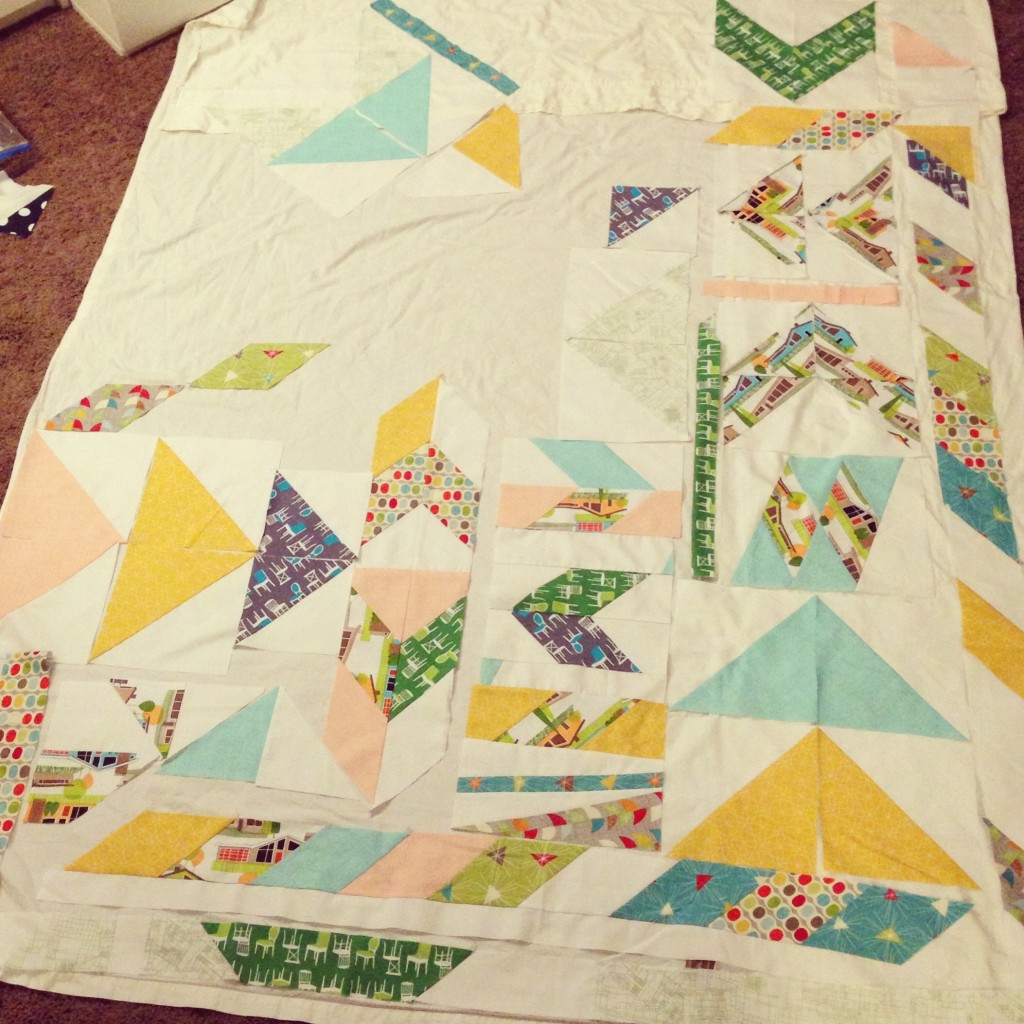 2. The Sheep Short Quilts!- sooooo last summer I joined a project my former animation professor is doing and I don't think I mentioned it before now. Its a short film, mostly traditionally animated, but a portion of it is stop motion. They needed a quilter for set dressing… and guess who volunteered! Yours truly. This is a VERY ambitious project and he nor I really realized how long it would take. But, I have been letting it sit on the back burner and it needs some attention. I don't want to hold them up on production. If you are interested in reading about the film and project, check out the blog HERE. Below are some photos of the progress.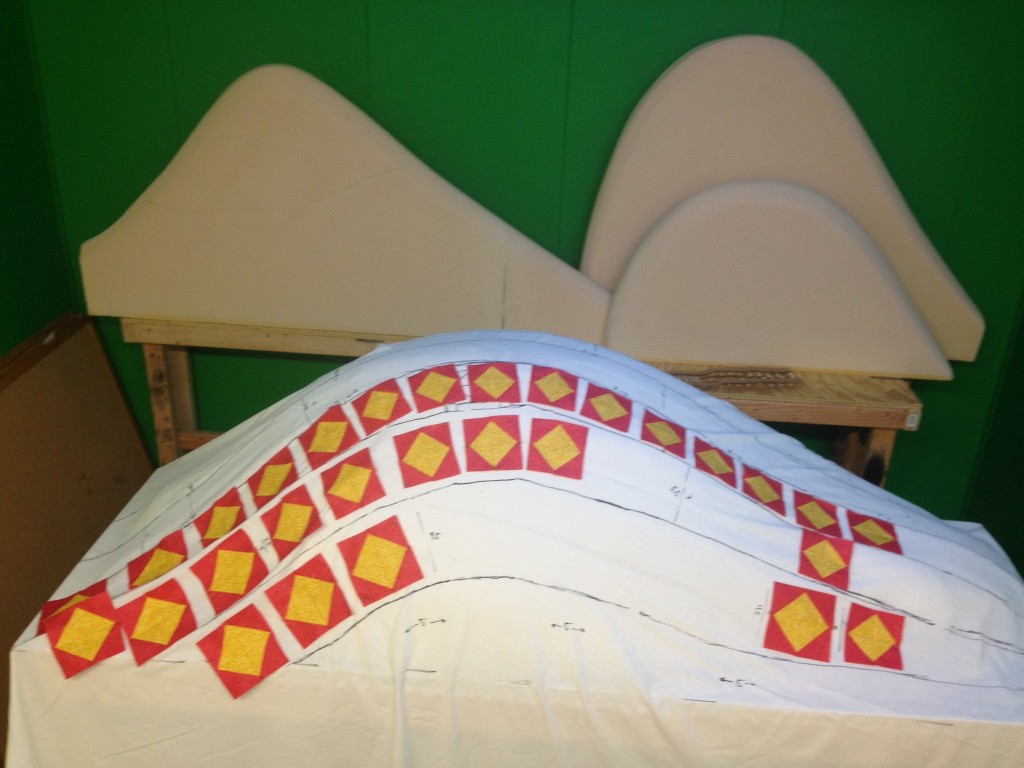 As you can see, these quilts will not be created straightforward. They need to follow a specific shape and design.. and they need to indicate perspective. Yeah.
3. Levi's Quilt! – I am giving myself all year for this one. I want to do a quilt, that's not too juvenile, using the Pow-Wow pattern from "Cluck-cluck Sew", for a quilt for Levi of some of his (current) favorite things! I have been collecting a few fabrics here and there. This is all I have and I really like it so far!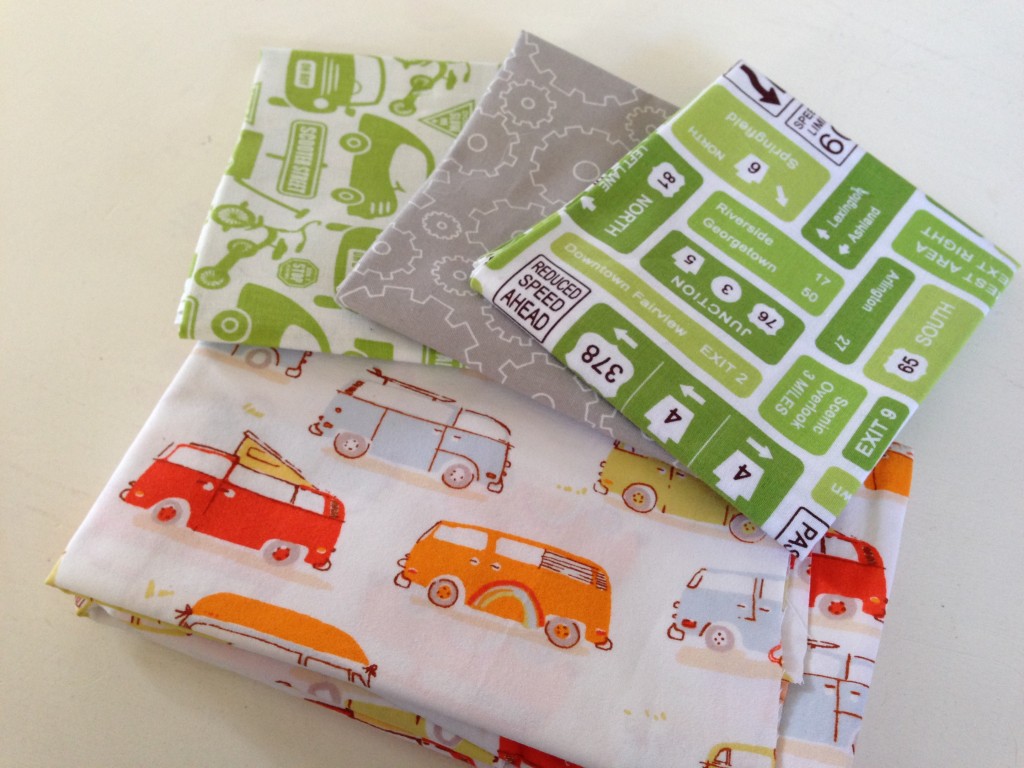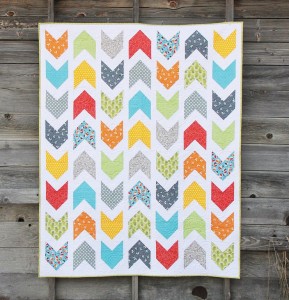 4. Tree Skirt! -I was too busy making our stockings to also make a tree skirt, so I really want to accomplish that this year using the Cherry Christmas line by Aneela Hoey, just like our stockings. I also saved my wedding veil and want to incorporate it like a trim. This excites me! I plan to use this free Amy Butler pattern.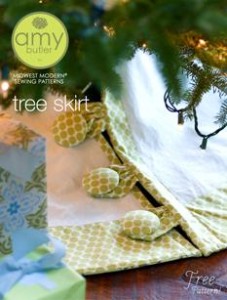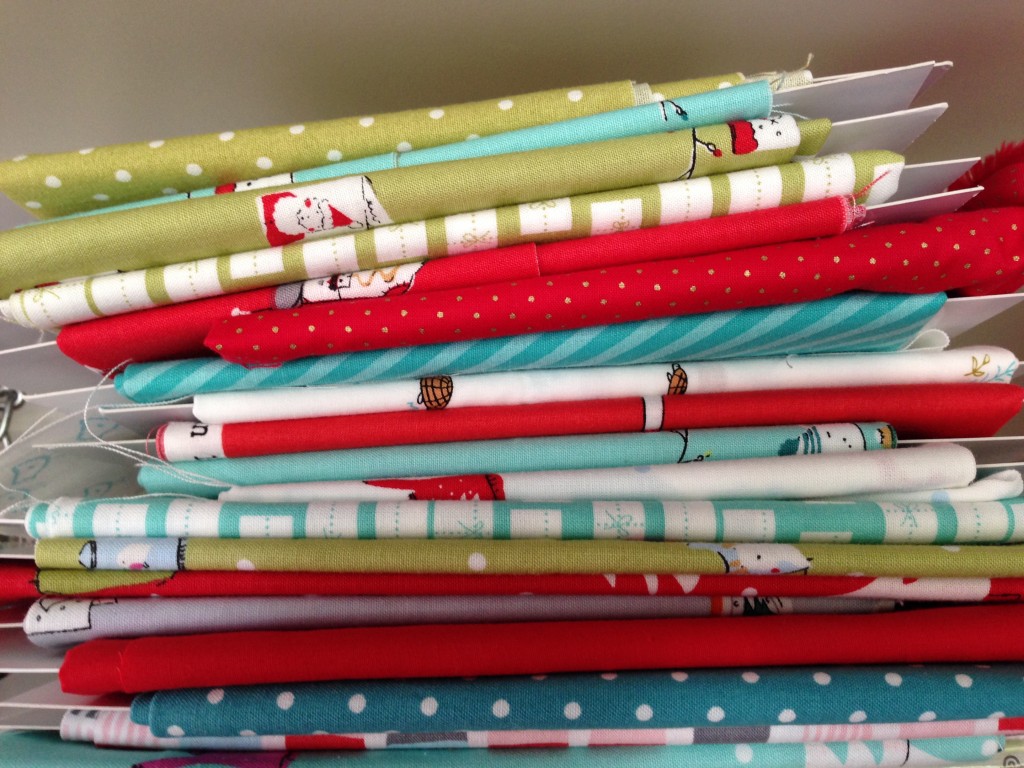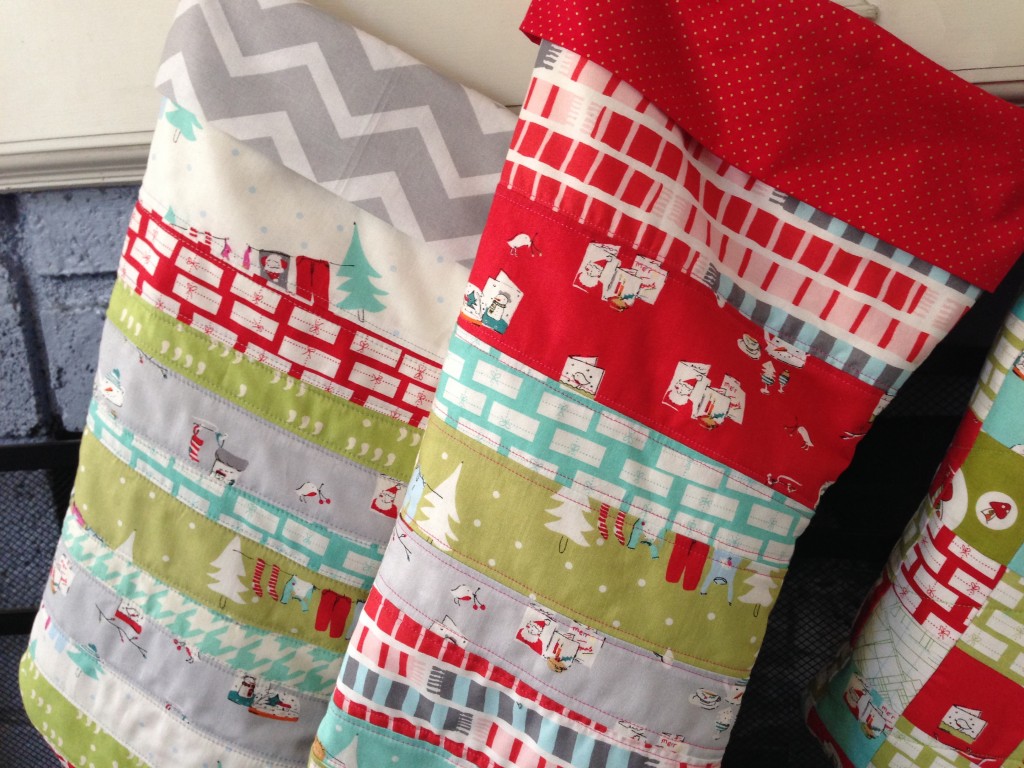 5. Zipper Rosettes! – I use to make these and I loved them! I made them before they were kinda popular about 2 years ago. I have SOOOOO many zippers left that I would like to make them all and sell them and give them away!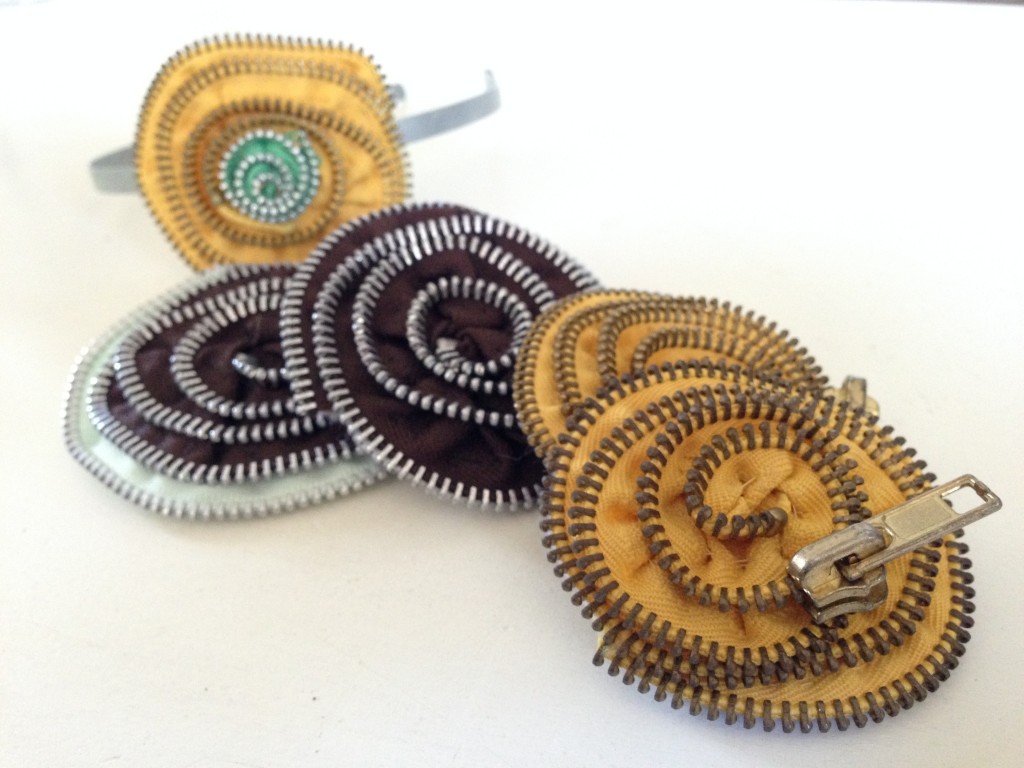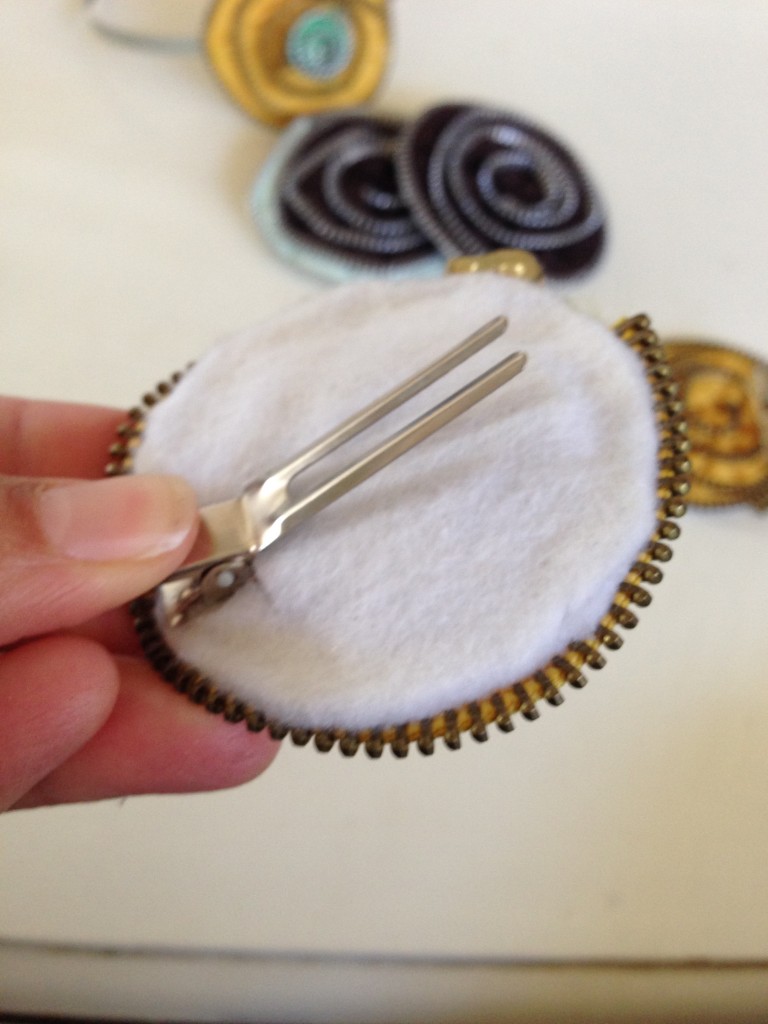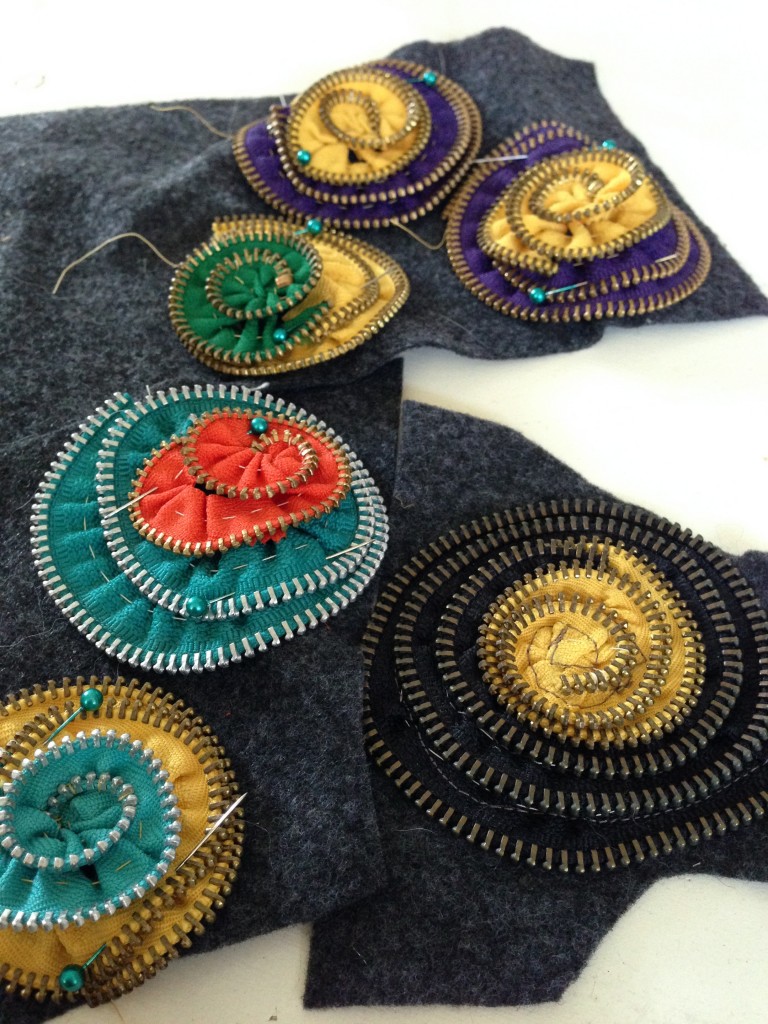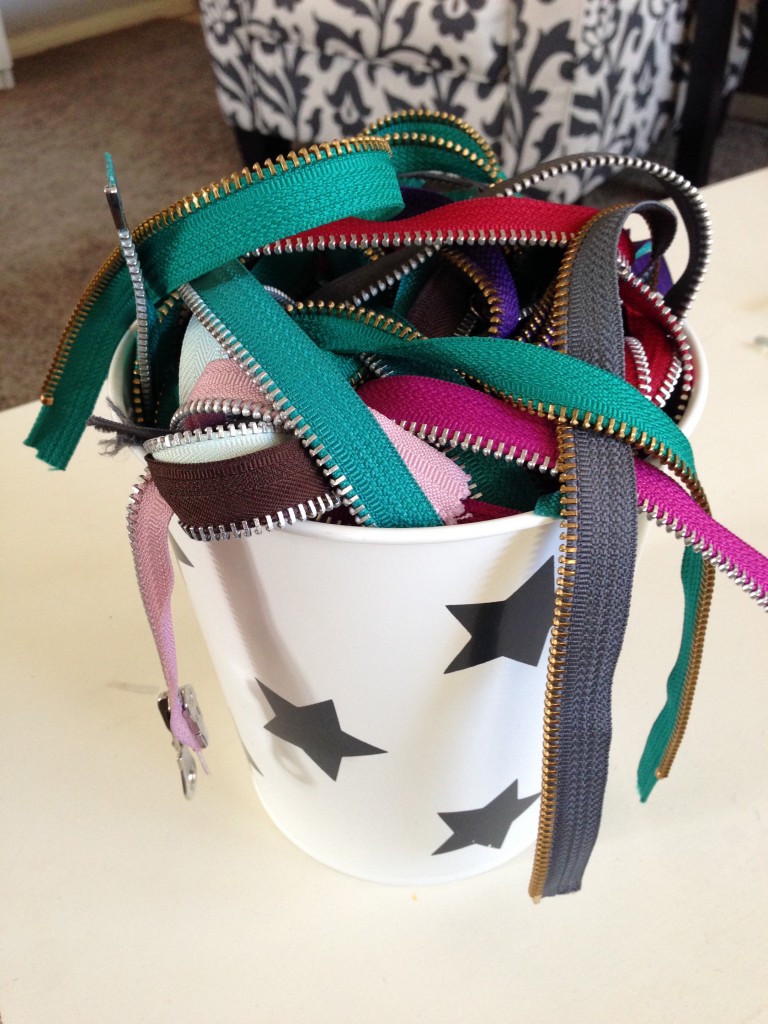 6. The 5 & 1/2 Hour Afgan! – More like 5 & 1/2 YEAR afgan! OMG! I just rediscovered this in my craft cubbies. Time to finish it!
7. Front Entryway! -I am feeling a little nesty for 2014 and I really want to start with this entryway. I want it gray, not yellow, and I want to take down all the shelves. I really like the collage type of walls I have been seeing on Pinterest lately and I have some artwork that is too amazing not to hang. I also love these frames I saw at Pier 1 Imports for Instagram-type photo prints. I miss prints! (of course, there will be no Christmas decor either)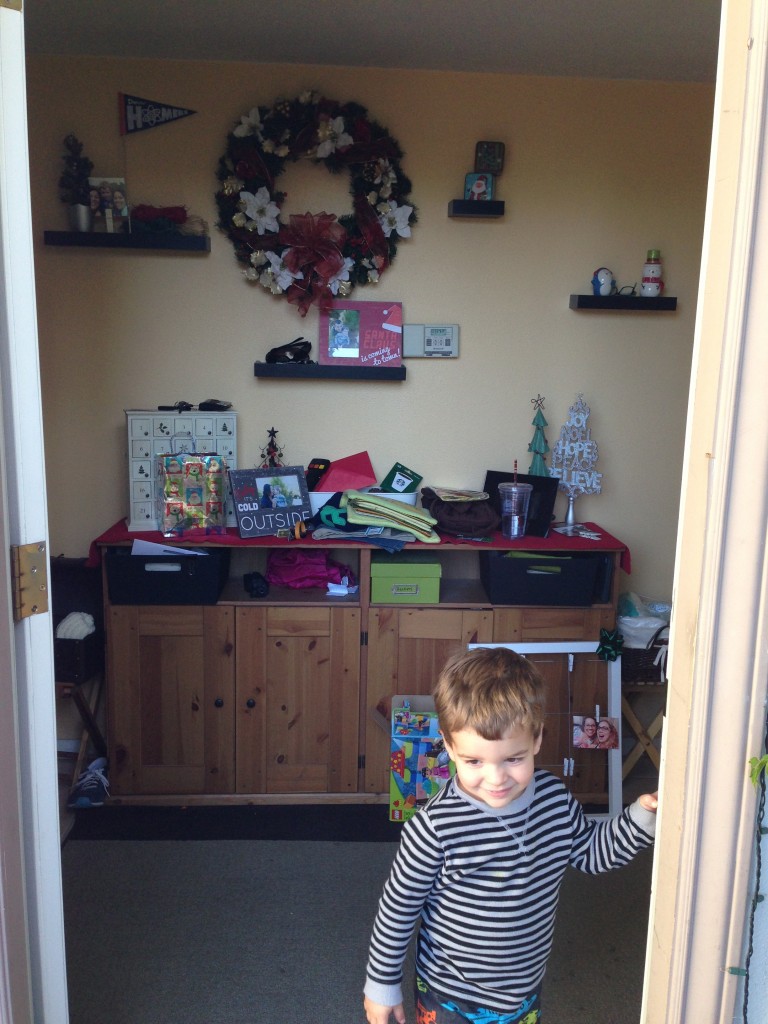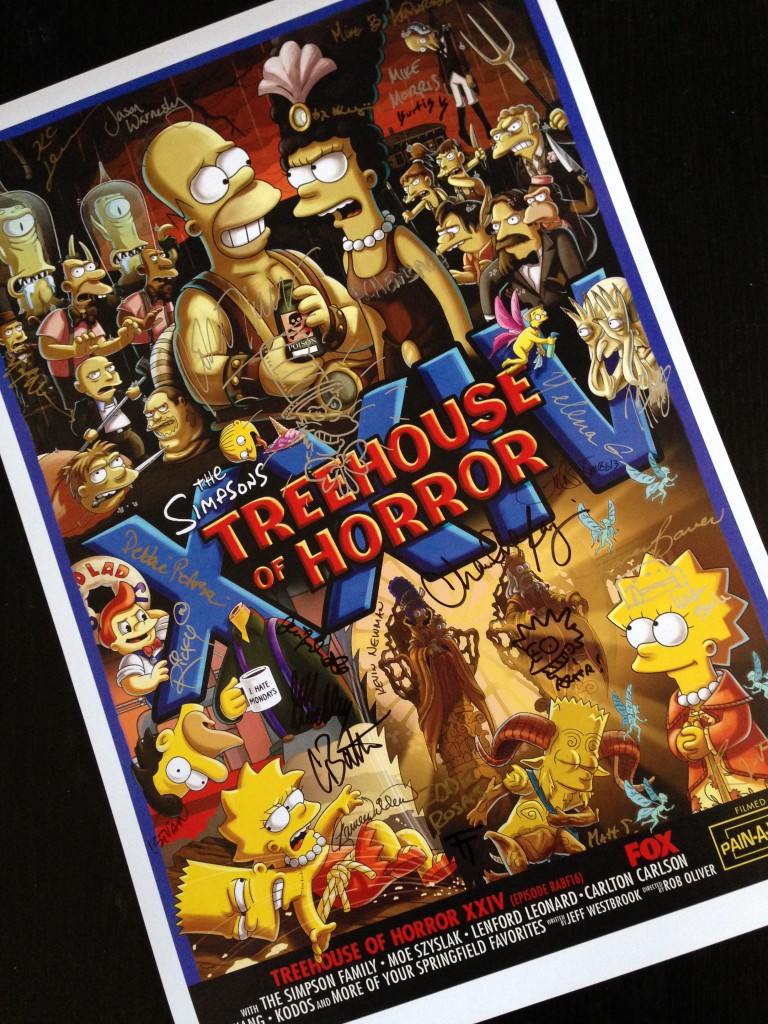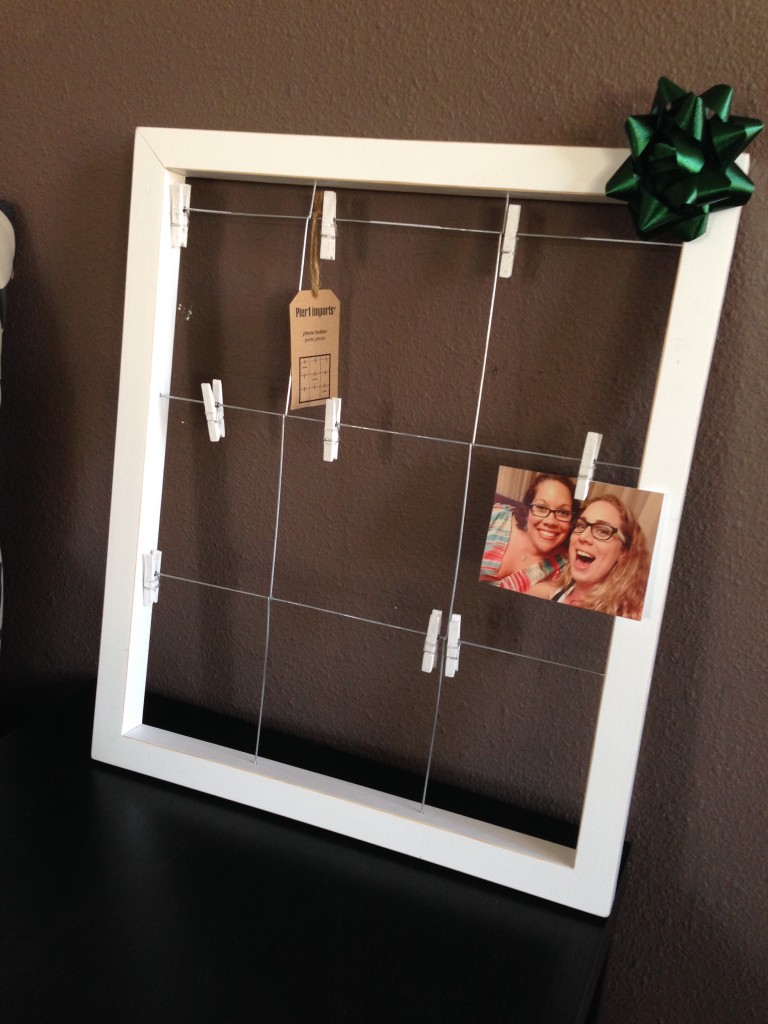 8. Photo Books! – I am so totally behind on yearly photo books! I have made them for specific events or photo shoots, but I want to make yearly ones. I am going to start with 2011 (the year Levi was born) because it included pretty much all of my pregnancy, our babymoon to Hawaii, and Levi's birth. So I need to do 2011, 2012, and 2013! Now I just have to decide which company. I tend to go with Mixbook because I like that I can work on it at work (shhh.. dont tell). But others have told me how much they love My Publisher. Which do you use and why?
9. Potty Time! – My only goal for Levi is to attempt to sit on the potty… because he wont LOL. And we will work on him learning to pull his pants up and down, in preparation for potty learning. He will be 3 in Aug. I'm in no hurry, but he should be working on it by the end of the year.
Lastly…. I think I'm going to challenge myself further to not buy ANY fabric that isn't for a project I am physically/literally sewing right that moment! (like I ran out of something). My cabinet is bursting with fabric! Just LOOK! Plus, its really fun to make what you have work for a project. Ive been lazy and just been buying pre-cut bundles and things that already coordinate.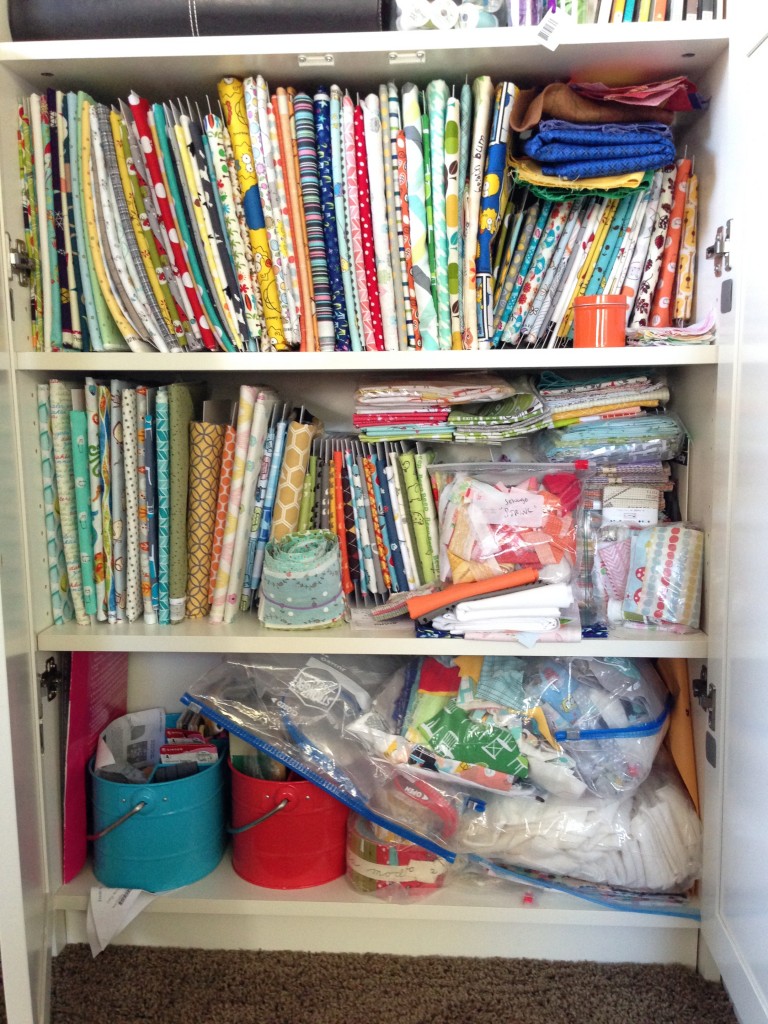 Do YOU have any goals to share!?
Happy New Year everyone!
Leasa