Hi friends! I just wanted to post here that a winner of the giveaway was chosen via the random number generator! It was Teresa Moran or @nanamoran11 on Instagram! I also want to point out that I did include those of you who linked up on the blog post too!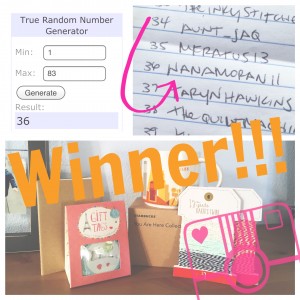 Also wanted to share MY project for the weekend sew.. though of course I didnt enter the contest ;). I had a very large tea towel I bought from Ikea in the fall intending to turn it into 2 envelope pillow covers for my couch… and I DID! It feels so great to make something I actually intended to make… and on time!
Thanks for participating and congrats to everyone who got some great work done! Stay tuned to the hashtag and the blog– there are many more posts and fun things to come!
XOXO
Leasa