Welcome to the first challenge for SewMyStash2015! I've called it a weekend challenge, even though it starts on a Monday. I didn't want to leave out any sewers who primarily sew during the week (ie: stay at home moms, part time workers, or work at home moms). Also, it gives everyone fair time to pull their fabric and work out their ideas for the project. Ok, ready!?
It's a Valentine's day challenge! Rules:
1. You must incorporate hearts! That could either reflect in the project/pattern you chose, or some Valentine's Day fabric you have in your stash.
2. You may sew any project you like: mini quilt, bag, purse, clothing, pillow, anything!
3. You need to finish (basically) by the end of the weekend of Jan 25th (Sunday). I say basically, because I don't want to encourage someone starting a queen size quilt that they can't finish. The point of the challenge is to get a quick project done, using your stash and therefore making you feel awesome about yourself!
4. You must use approximately 75% from your stash. That pretty much means only backing or binding or that sort of thing can be new. Extra points if you use 100% stash! (Extra points can only be redeemed for pats on the back)
5. Use the hashtag #sewmystash2015challenge1 on your finished project! There will be a giveaway…. of some sort… and I will be using the images in that hashtag as entries.
That's it! Need some ideas?
Robert Kaufman's Pixelated Heart pattern is an awesome modern take on the heart shape. The pattern is for a full sized quilt, but its super easy to reduce for mini quilt or pillow size. And its free! Get it HERE.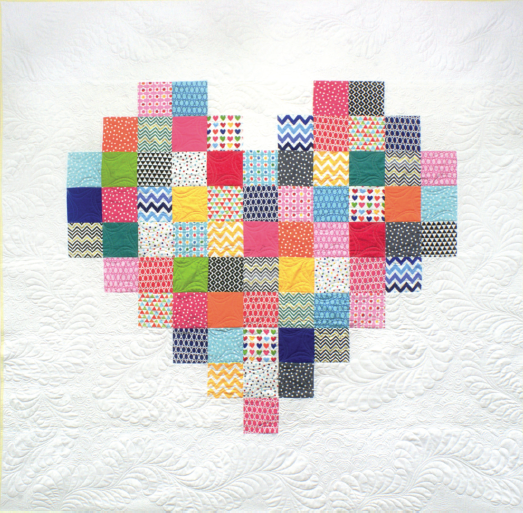 Cluck Cluck Sew just posted a tutorial for an ADORABLE heart quilt pattern! Omg it's the cutest. It makes me think of candy hearts. See it HERE.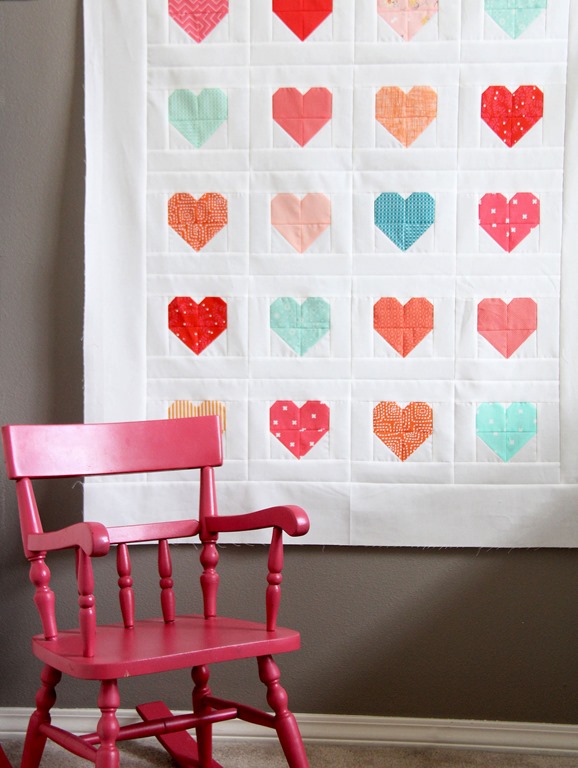 EmilyAnnsKloset has a great simple pattern for a Candy Hearts quilt that could easily be reduced for this challenge. Get her pattern HERE. (She is @emilyannskloset on Instagram)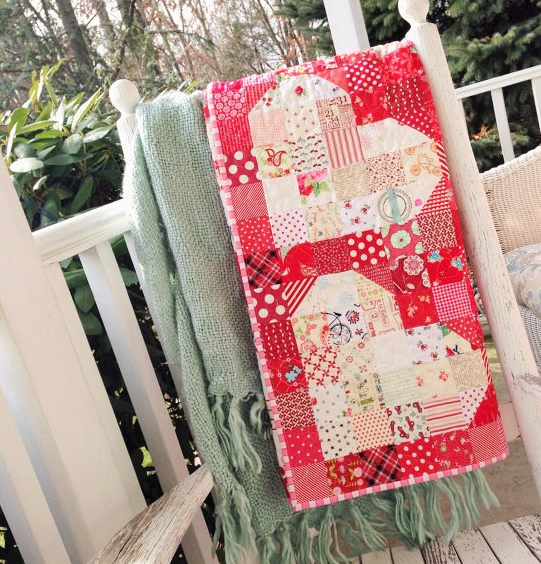 I've always loved Canoe Ridge Creation's XO quilt… (for some reason her site isnt working for me. Try HERE.)
You can get your paper piecing on with this LOVE tutorial on Sew Mama Sew.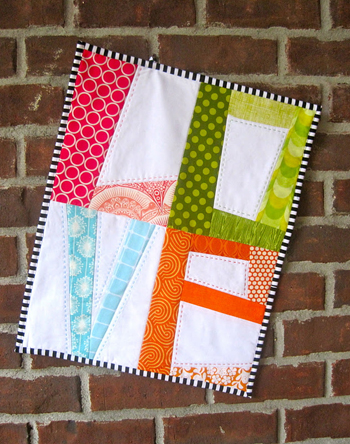 Don't forget to look around on Pinterest if you need more ideas! You can use hearts in anything! Totes, mug rugs, sew together bag, pillow covers.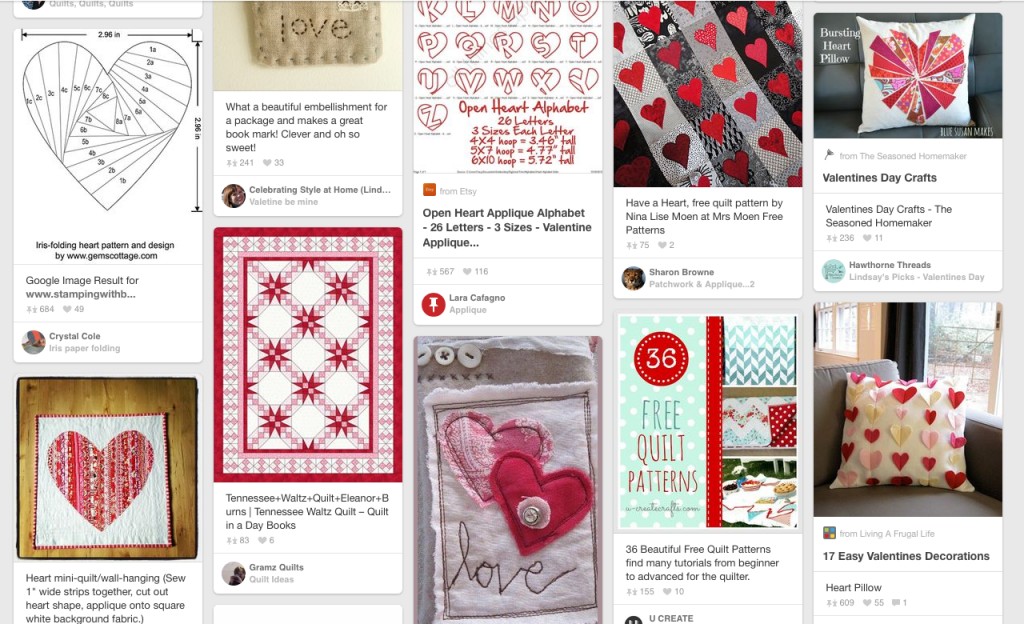 I cannot wait to see what everyone creates!
ok, GO!
XOXO Leasa