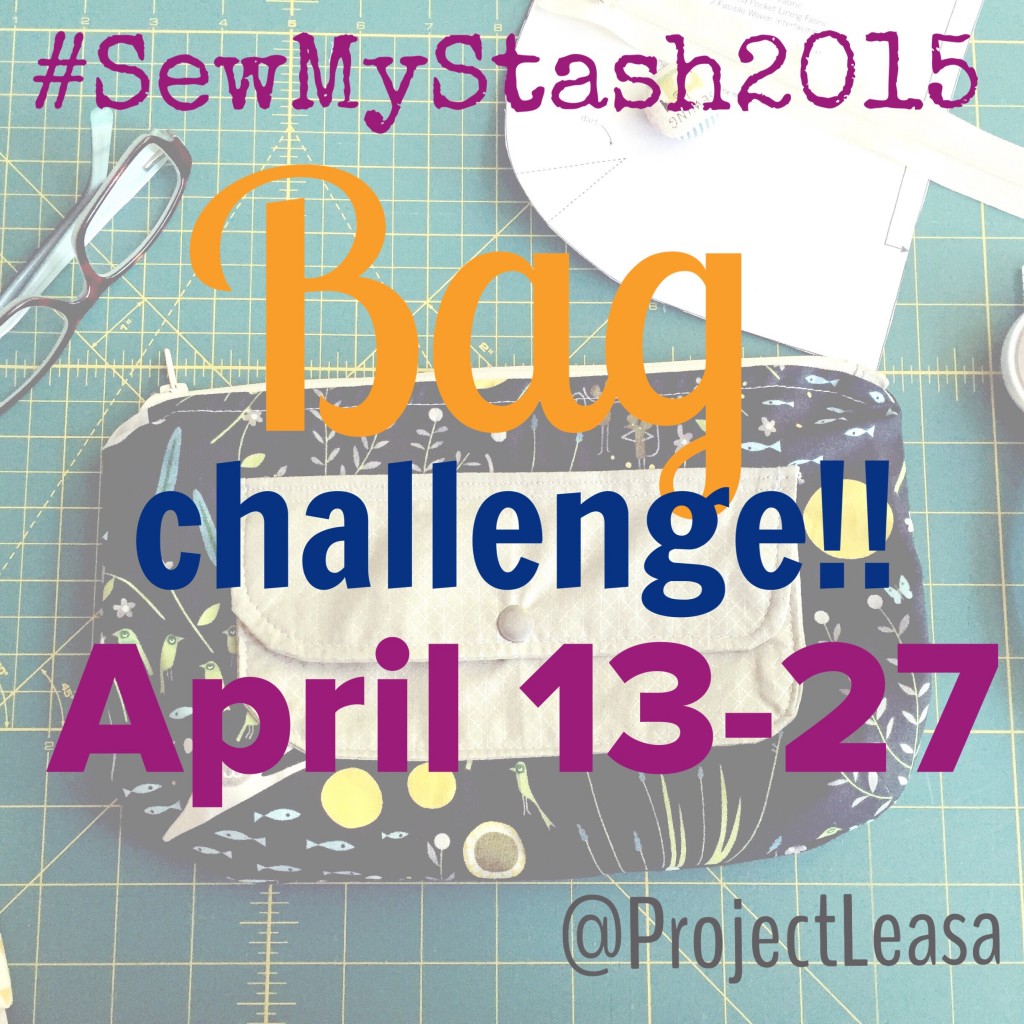 I felt it was time for the next challenge, and I wanted to center it around bags! Why? ….Why not?! I have been seeing so many great bag patterns popping up on social media and on blogs. Also, I thought its a great bridge-gapper for quilters and apparel sewers. Also, I need a cross body shoulder bag for my upcoming trip to Europe in May… so its a little bit selfish too… but I did say at the beginning of SewMyStash2015 that I personally wanted to focus on selfish sewing.
Rules:
1. Must be a bag! That means bigger than a zippy. I would say, if it has a strap of any sort, then it counts. So the smallest could be like a wristlet wallet or clutch and biggest all the way up to weekenders and whatnot.
2. Must be 75% stash! That means the main fabrics. Buying zippers, hardware, etc are all ok.
3. Must be completed by April 27th! Lets make it to the end of the month! the 30th! I will accept bags started this month too. I know I said it starts the 13th, but there are some sew-alongs happening out there so if you are doing one of those and using stash, it counts!
***Bonus submission for coordinating zippy!
I am also happy to announce that the very awesome Jennie from Clover and Violet is offering a single use coupon code for 50% bag patterns! You may use it for up to 2 pattern purchases! Use coupon code "sewmystash50" at checkout!
Need more bag inspiration? I have listed some below!
Loading InLinkz ...
Have fun making bags!
Leasa
**Submit on THIS linky if you want to be in the drawing! There will be a giveaway, to be announced soon.
Loading InLinkz ...
———–Giveaway Items!!!!———
Los Angeles "you are here" mug, a copy of my "Marching On" quilt block pattern in PDF form, chocolate, mini charm pack, and a mini grid booklet for sewing project designing on the go!